Where a seed finds life
Out Of The Ashes
Out of the Ashes, LLC. is a Newark, Delaware based organization founded in 2015 with the mission of "Healing families through addressing issues of family dysfunction and restoration in a transparent and authentic manner."
Our primary intervention tool is an original drama therapy presentation titled, "Out of the Ashes: Where A Seed Finds Life." This authentic presentation is based upon the real-life journey of father (Coley Harris) and son (Ahmarr Melton) and their struggle to rebuild their relationship after a 14 year separation. The Out of the Ashes presentation and workshop are rooted in the evidence-based practice of drama therapy which has shown positive results in helping individuals process challenging life issues. The presentation was deemed to be so effective that it was reproduced and distributed through one of the preeminent Fatherhood Organizations in the world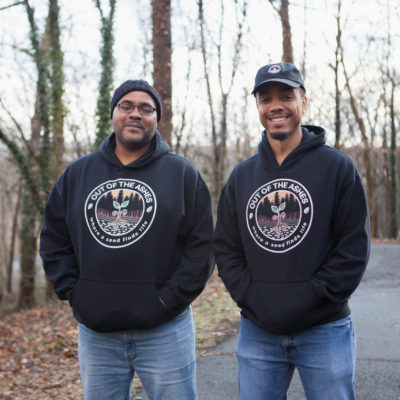 The Out Of The Ashes Team
Take a moment to see the driving force behind Out of the Ashes
helping to bring Fathers closer to their children.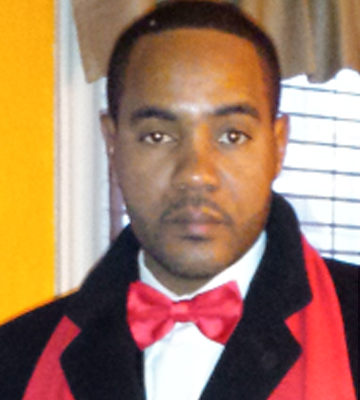 Coley Harris
Co-Founder - Product Development
has been a youth intervention specialist for 18 years. He has worked with adjudicated and non-adjudicated youth through the Nationally Acclaimed Project Aware Program. He has also worked with several Re-entry initiatives including Strength through Struggle, a released offenders support group. Coley Harris is the co-founder of Out of the Ashes: where a seed finds life, which is an artistic healing experience presented in the form of a dramatization of the reconciliation process between his son Ahmarr Melton and he. Coley has co-founded the My Brother's Keeper Mentoring program, which connects young offenders with mentors and positive role models while incarcerated. This program, which began as a support group developed into a residential program at James T. Vaughn Correctional Center. Coley was the Chief Operations Officer at a local adolescent substance abuse program and has assisted in the strengthening and expansion of this program from one location to 3 sites within 18 months. Coley Harris is currently the Director of Community and Special Programs for an International Human Services program.
Coley has thousands of hours of volunteer service to his credit with local programs such as the Delaware Center for Justice Gun Prevention Program, the Delaware Center for Justice Intensive supervision program, Ferris School, One on one mentoring of young men at Howard R. Young Correctional Institution and many more. Coley is a regular speaker at the University of Delaware's Black American Studies program. He has been a panelist on several panels surrounding re-entry including Delaware State University 5th Annual People of Color Conference on Re-Entry. Coley facilitated the Victim's Voices Heard YCOP Victim's Sensitivity program. Coley is currently the Facilitator for the Stand Down: Courage to Change street cultural modification program at Howard R. Young Correctional Institution. Coley is currently a student at Delaware Technical and Community College, studying Management Information Systems.
Most importantly Coley Harris has a commitment to assisting young people to navigate the pitfalls and the challenges of the street. He uses his life experience to show young people how to manage their feelings of hopelessness, anxiety and apathy. He is currently doing outreach work in the community with the 5 to Live By principles of conflict resolution.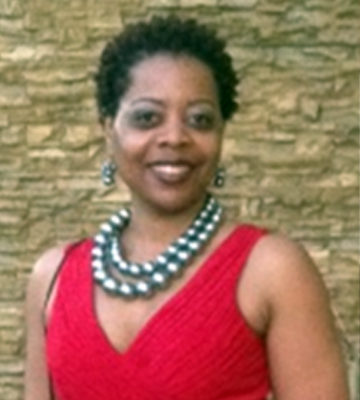 Patty Harris
Co-Founder - Event Coordinator
has more than 24 years of experience in planning and executing a multitude of memorable events. Patty has brought together her flair for event planning and her entrepreneurial spirit in the form of Destined 2 Deliver, which she operated for close to 5 years before returning to Corporate America. Patty has been a force in the Hospitality Industry for the last 6 years where she was the SMERF Sales Manager at both the Hilton Wilmington Christiana and The Doubletree by Hilton. Her expertise in this field contributed over a million dollars each to the annual revenue at both venues during her time there. Though her business acumen is remarkable, her most ingratiating quality is her ability to foster genuine and heartfelt connections. In March 2014, Patty was recognized by NABFEME's as one of Delaware's Women Trailblazers. In June 2015, she was recognized as a "Mirror" recipient at The Hilton, one of the highest honors given by Meyer & Jabara Management. Patty is very active in church and enjoys being a part of the Hospitality Ministry. Patty is presently the Chief Administrative Officer with the Delaware Chapter of the National Association of African Americans in Human Resources, where she enjoys being a part of the growing success of the organization. Patty's Corporate Career has led her to be the Executive Assistance to the Vice President of Pathways of DE who has accepted the challenge of overseeing 8 different states throughout the company.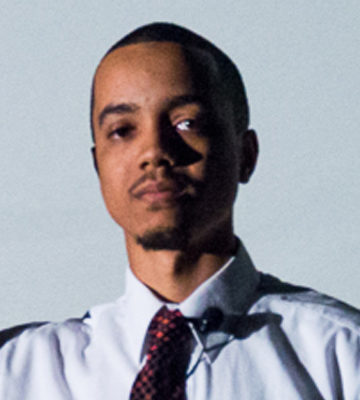 Ahmarr Melton
Co-Founder - Marketing
is a Wilmington, Delaware born entrepreneur and social reformer. He is married with two children. He spent his early years in Wilmington, Delaware and was educated in the public school system. Ahmarr was active in the Boy Scouts of America and achieved the rank of Eagle Scout in 2009. He later attended Delaware Technical and Community College where he studied Marketing. In 2012 Ahmarr launched GotBeatsGotBars.com, a music entertainment website. Ahmarr is currently a manager in for Discover Card.
Ahmarr Melton spent 14 years, between the ages of 2-16 without his father present in his life. He has attributed his resiliency throughout these formidable years to the support of his mother, grandparents and extended family. In 2008 Ahmarr met his father and their healing process began. Today they have a strong relationship. In 2014 Ahmarr partnered with his father to share their remarkable journey of healing and forgive through a dramatic production "Out of the Ashes: Where a seed finds life."Ahmarr has dedicated his life to helping parents and children to heal fragmented relationships.
Ahmarr Melton was raised by his mother and grandparents in Wilmington and Claymont, Delaware
" For me this was a reality of the environment I was raised in. I had numerous amounts of friends and family members that had fathers that were incarcerated. I would hear from them a scaled down version when I was younger. Your play gave me the real version from an adult perspective. Thank you for creating this play for the world to know. - Vash Turner "
" I encouraged every man in my life to take their sons to see the play. It's not only for Black fathers and sons though...it's for Fathers and Sons... I salute you Coley and Ahmarr. -June Hawkins "
" But never have I been so moved by a film as I was by this one. After I reviewed it, I told our staff we had to do something we'd never done before--partner with its creators to produce a version of it that others can use in their work with dads, their children, and their families. -Chris Brown "
Chris Brown,
President - N.F.I.
[contact-form-7 404 "Not Found"]
Have Questions ?
Contact Us
We would be honored to bring this powerful and relevant presentation to your organization.
Please feel free to contact them with any questions about the power and impact
31 Golfview Drive, Suit B 4
Newark, Delaware 19702